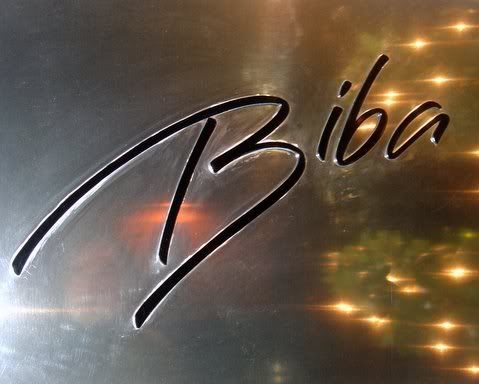 Having been a fan of Biba Caggiano, long before I stepped foot into her restaurant in Sacramento, made the dinner all the better. I have 6 of her 7 cookbooks and literally recognized the recipes on the plates set before me. Although the menu was smaller than I had imagined it would be, with a limit of about 8 offerings per course, all the classics were there. Had I known she would have been visiting the table next to me, I may have brought a few of those books for her to autograph.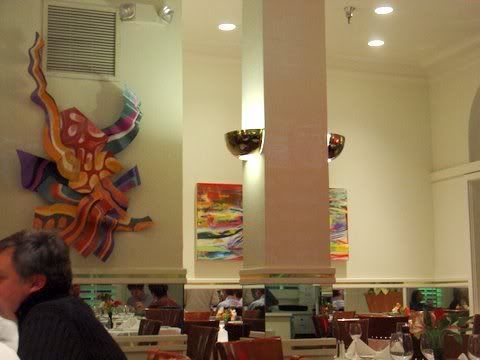 The restaurant was composed of several dining rooms that were bright and airy, the way one would imagine her gnocchi might be. Colorful modern art completed the picture. Spacious, very comfortable, and quiet perfectly describe the restaurant.
Our first course consisted of two pastas.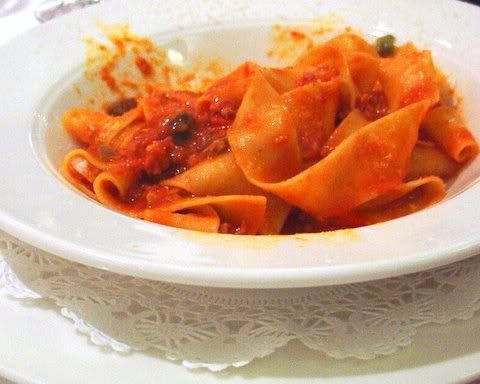 Pappardelle with sausage and porcini sauce was rich in taste. The buckwheat pasta with Napa cabbage, pancetta and Fontina cheese was smokey, rich and earthy; perfect for a cold evening. I originally intended to order the Lasagna Verde, but it was Wednesday and they only offer it on Thursday and Friday. That was a big mistake from my perspective; I pictured a line out the door every evening if they only made it all week long.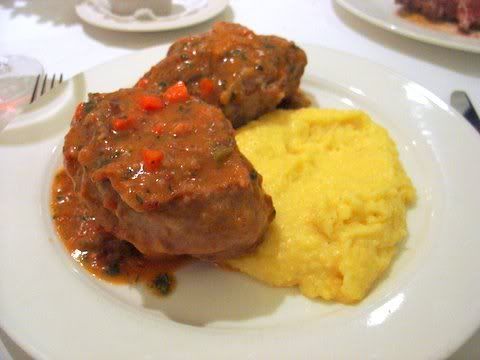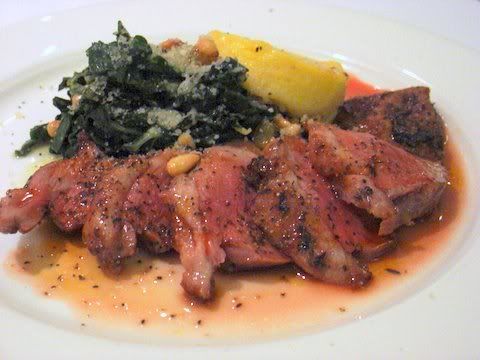 It was clear to see that it was a seasonal menu when it came to the second course. Osso Bucco and polenta really speak of winter to me. The sauce was chunky and thick, the polenta very well cooked and perfectly seasoned with Parmigiano and butter adding their elegance to this rustic staple. The duck breast was cooked to perfection and was served with the polenta being grilled. Seasonally appropriate, Swiss chard rounded out the plate, along with a black peppercorn sauce.
One dessert was all we needed. The budino or pudding was the best and creamiest creme brulee I have ever eaten. I was wondering if mascarpone was subbed for some of the cream. The fried pastry that has as many Italian names as Italy has cities, was light and airy like the dining room, but someone forgot to tie it into a knot. It had a sliced hole so one end could be put through it to form the knot, but someone dropped the ball, perhaps making it easier to eat when all was said and done.
http://www.biba-restaurant.com/