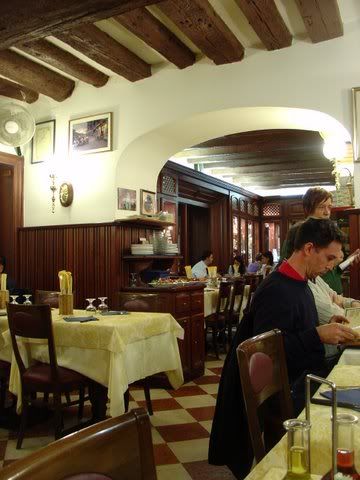 Stumbling upon

Ai

Tre

Archi

was a mere accident, but a nice surprise. I was wandering around Venice on my own, looking for a restaurant I had read about in a cookbook. The other restaurant,

Dalla

Marisa, had no signs posted, only a street number. Waiting for it to open for 90 minutes was enough time to waste, so I backtracked a few doors down and was cordially greeted by the staff at

Ai

Tre

Archi

, named after the bridge a few steps away. There were few foreign tourists around, so mostly Italian was being spoken although the staff, or at least some of them, spoke English. My appetite was ready for some truly authentic Venetian fare and I ordered it from an extensive menu.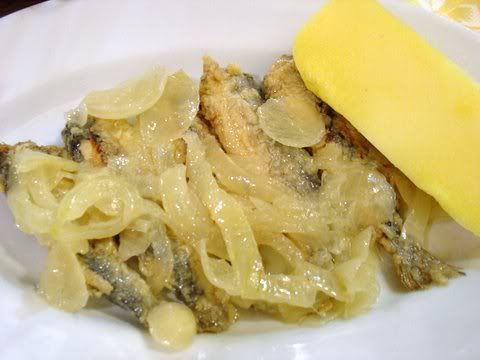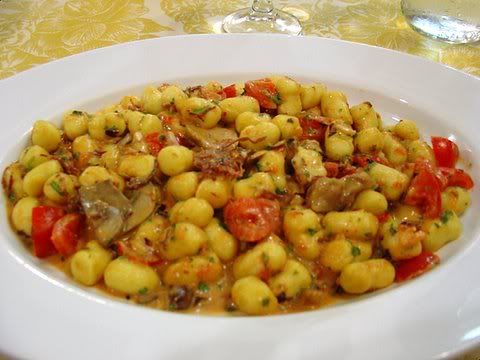 Unfortunately for this review I could only eat two courses, but I suspect I will be back in Venice within a year or two, to try more. My order was rather esoteric and if I were putting a meal together I would not have combined these two items.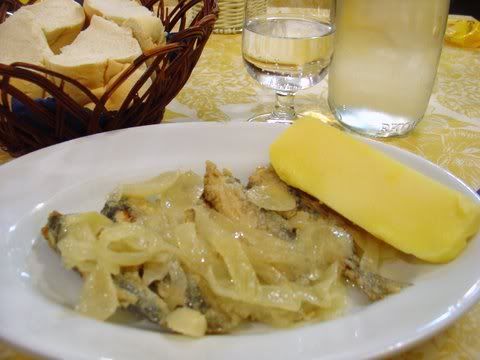 Sarde

in Saor is very typical of Venice and it can be found on many menus in the antipasti section. This version was made with fried sardines and onions that had been sauteed then braised in vinegar and sugar to create the classic sweet and sour taste. I've tasted it before, but not in Venice and this recipe was better. Sometimes raisins and

pignoli

(pine nuts) are added, but they weren't missed. The

polenta

seemed unnecessary since it was bland and it didn't add anything.
Call me adventurous, call me

un

American, but I occasionally eat

horse meat

. This was one of those rare opportunities when it was offered on the menu and I ordered it. Paired with fresh cherry tomatoes, mushrooms, olive oil and parsley, the small amount of sauteed horse meat was barely perceptible in the sauce that went over the fresh potato gnocchi. What was

noticeable

was the overuse of saffron. The gnocchi, however, were excellent; very light and melt in your mouth good. Since all the pasta is made in house, I'll be back to try more, dressed in more classic sauces. Tre Archi also hand makes bigoli the Venetian buckwheat pasta that is dressed in "salsa", an anchovy and onion sauce.
552/553 Fondamenta San Giobbe
(turn left from Lista di Spagna at the Ponte Guglie
onto Fondamenta Venier, more than halfway down the canal)