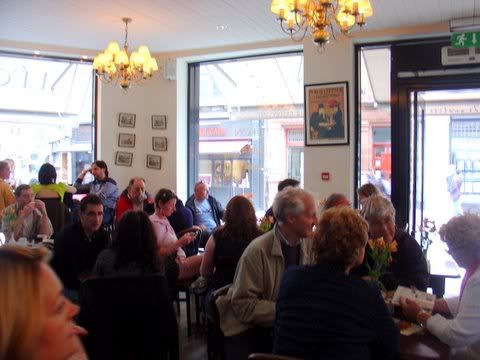 If this looks like a content crowd to you, they are. Although the sugar rush should have thrown them into a frenzy by the time this photo was taken, tea time is a civilized time in both Britain and Ireland, so they maintain their decorum. This tea shop was such a treat we visited it twice on this trip.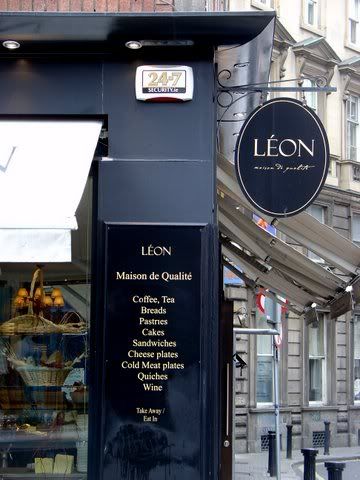 If Leon is not owned by the French, it should be. The pastries were superior to many we had tasted in Ireland, and the coffee was superb. These photos should attest to the quality of the sweets on offer and don't need my comments to enhance them, but I have to add that the service was excellent and it was quite nice to hear French accents from several of the employees.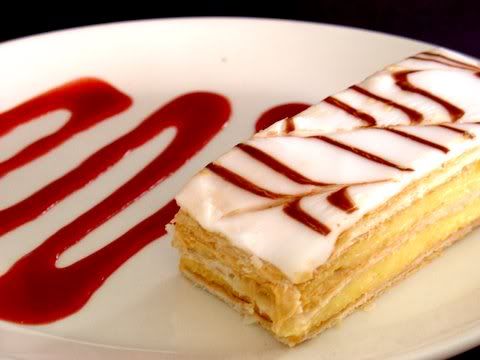 Plating was on par with many a fine restaurant presentation and each pot of tea or cup of coffee came with a small pyramid of chocolate, either white or dark. The napoleons were perfect in every way with flaky baked portions and creamy fillings. The lemon tart was a citrus dream for your taste buds.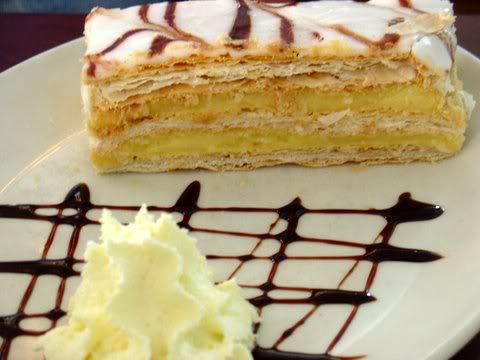 This cafe makes a coffee or tea break seem necessary rather than elective. Each pot of tea included enough water for two very full cups and the staff was never far if one needed more cream. All in all this was a wonderful find in downtown Dublin and gets a thumbs up from me.