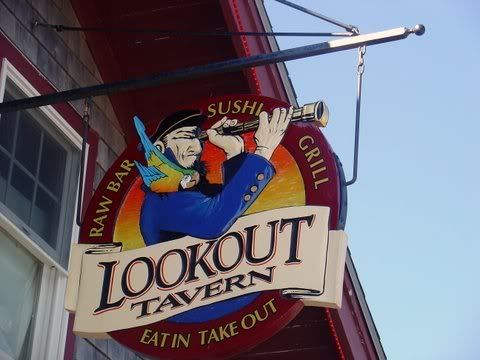 What was that I was saying about kitschy signs? No problem here, the parking was difficult, the restaurant was packed and we nabbed the last whole lobster in the place. This was the New England seafood we were after and the atmosphere was mom and pop perfection with a bit of blue collar thrown in for a rough around the edges feel. It really was a tavern.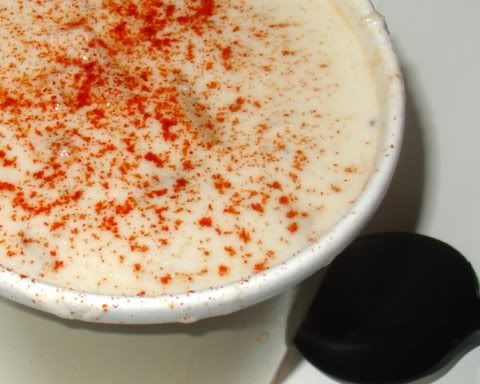 Finding clam chowder on every menu in the state did not deter us from ordering this creamy rendition at the Lookout. It was simple with few items tossed in other than clams, cream and onion. A shake or two of paprika was not even necessary because the flavor was clean and strong with clams and needed nothing more, but the paprika did perk up the color and perhaps that's all it was intended to do.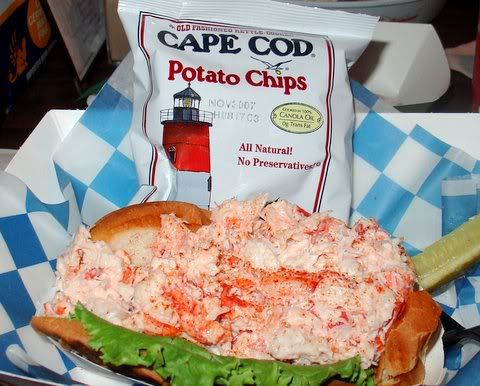 Not wanting to pout or fight over the last boiled lobster, I ordered a lobster roll and ended up with more lobster than could be comfortably held by the "white bread bun" so common in Massachusetts. The abundance of lobster meat was eaten with a fork until the bun held just the right amount of lobster and mayonnaise for a bite, with lobster and bread in perfect proportion. The chips and pickle were an afterthought and seemed unnecessary as they really could not add taste of the lobster roll, but what could?
"Last one out of the water is...." an amazing seafood dinner. As we walked to our table we over heard another patron ask and then debate about ordering the boiled dinner. Since her waitress was telling her there was only one left, we ordered then and there without a menu. Her indecision was our good fortune.
Oak Bluffs MA 02568
Phone: (508) 696-9844