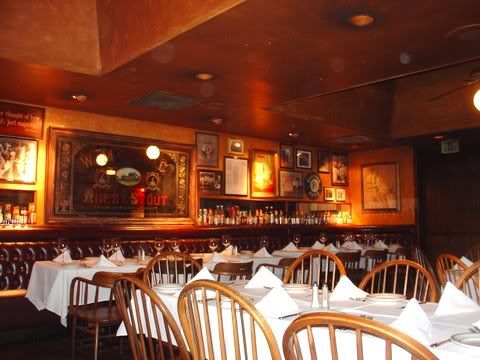 Izzy's is a Marina District institution in San Francisco. Everyone else in our party of about 20 people had grown up knowing about this restaurant. It seemed to me like a throw back to the 1960's and most of the patrons looked like they had spent a lifetime there. And for good reason, if they are meat and potato kind of people.
The selection of cuts is broad and I suspect the grade of beef is prime or close enough to it to pass. My dinner companions ordered New York strip steaks, bone in rib eye, Fillet Mignon, and Porter House steaks. The routine at this restaurant was to order your meat and 2 sides of your choice. As you can see by the photos, the creamed spinach was over loaded with cream, and the mixed vegetables of onions and carrots left something to be desired in the way of an imaginative combination.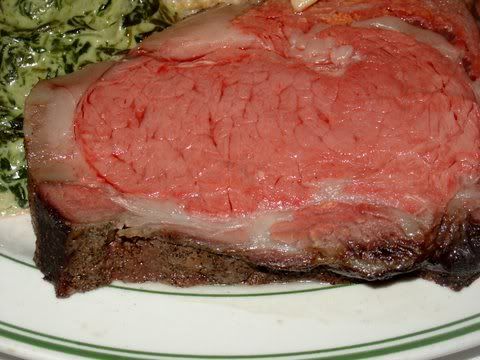 The gratin potatoes were cheesy alright, but not in a good way. That leaves us with the meat. Admittedly, this was the best prime rib I have ever eaten, better than House of Prime Rib. I ordered medium rare and received a moist, succulent cut of prime rib. I requested some horseradish and that fell short as it was not creamy, just served plain, but the meat made up for the shortfalls of everything that surrounded it on the plate.
San Francisco, CA 94123
(415) 563-0487