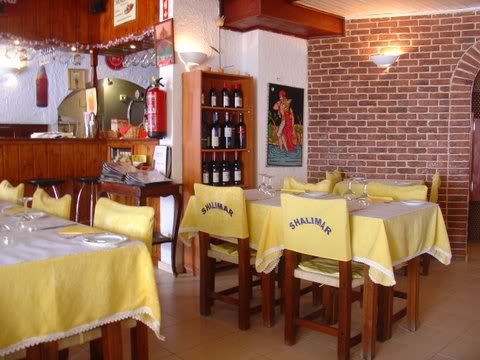 Since the food in Portugal seemed to be prepared in the same way, with the same classic dishes, no matter where we went, we needed a break. While in Lagos, in the Algarve, we succumbed to a need for some heat and spice and entered Shalimar, an Indian restaurant. In the heat of the noon day sun, it seemed like a good idea, and it was.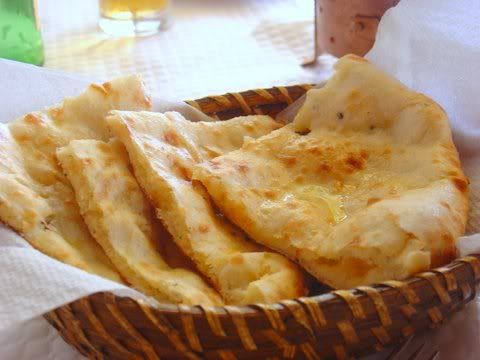 Naan, glistening will melted gee was like manna from heaven. The minute we bit into it, we knew we had made a good call. Remembering that the Portuguese colonized India, it seemed fitting to find an Indian restaurant here in Portugal.
Just to eat something not indigenous to Portugal was enough of a change for us, so we settled down to our favorite Indian curry selections. This photo depicts a Lamb Vindaloo, which was exceedingly spicy, more so than what we are typically served at home. Because the Portuguese have such a longstanding relationship with Indian food, the cooks here evidently do not need to temper their recipes for European tastes.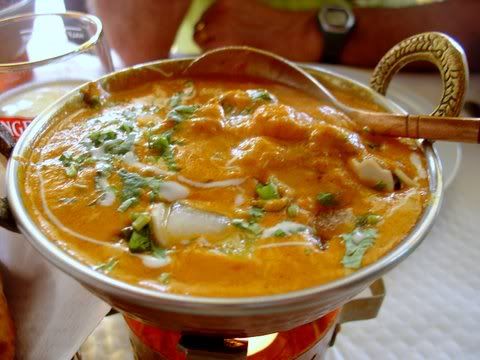 Lamb Korma is difficult to find fault with anywhere, however, the best I have tasted was in Amsterdam. Shalimar's interpretation was more than adequate and I was grateful to eat what has easily become a comfort food for me.
Our only disappointment was in the steamed rice. It was plain, with nothing to flavor it, not even one cardamom seed, nothing.
Rua Cândido dos Reis 8
8600-681 Lagos Portugal
+351 282 180 743