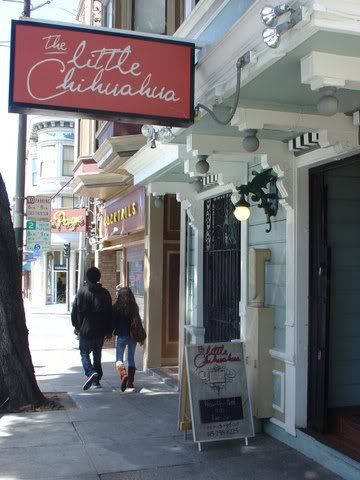 I'm a fan of Mexican flavors and although I couldn't classify Little Chihuahua as having classic Mexican recipes, it's nice to have it within walking distance of my neighborhood. They serve the kind of Americanized Mexican food that many of us grew up with; safe, filling choices from the shallow end of the culinary swimming pool. No big splashes are to be found here, but it can be refreshing all the same. This is by no means a destination restaurant, but a friendly neighborhood venue for a quick bite.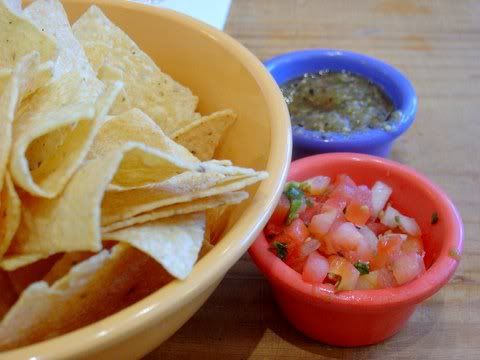 Chips and salsa, something often expected, but rarely ordered. At least they keep you busy while you peruse the short menu for something more substantial to eat.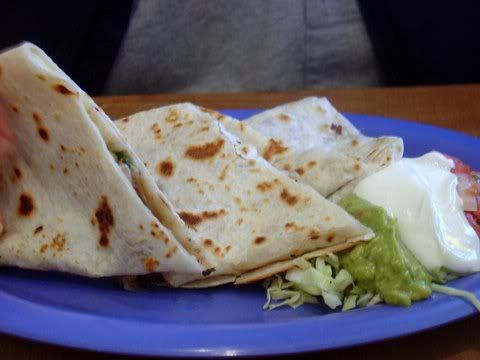 Quesadillas make for a quick meal. The flour tortilla, filled with melted cheese is fine on its own, but everything goes better with avocado, doesn't it? It's too bad they weren't a bit more generous with that dollop of it. Maybe it's a ploy to get you to order a separate order of guacamole.
Their pork tostada showed more character than the quesadilla, as it was not the standard version served in so many restaurants. Small chunks of mango and queso fresco were added along with a creamy, ranch style dressing to perk up the flavors of the beans and stewed pork. It was good enough to encourage a return visit to try some other dishes and explore this restaurant further.