Mar Bravo was one of the culinary highlights of our trip to Nazare, Portugal, perhaps to the entire country. Nazare, on the northwest coast of Portugal, is decidedly quaint, with women still dressed in black wearing dirndl skirts, layers of frilly petticoats and shawls. The town was geared towards tourism and most restaurants reflected it, but by comparison, Mar Bravo looked sophisticated and its menu proved that it was.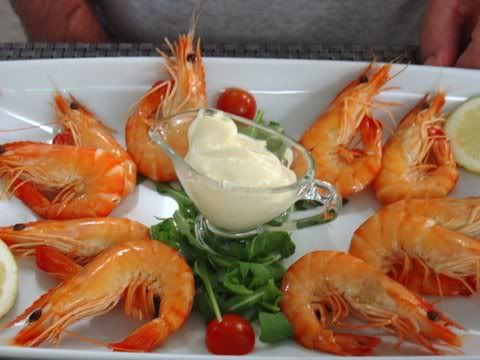 No one can really serve bad shellfish unless they put much effort into it. Our starter was a plate of heads on prawns served with a garlic aioli. The plating was appetizing and the prawns very fresh and not overcooked. This was a good start to the meal.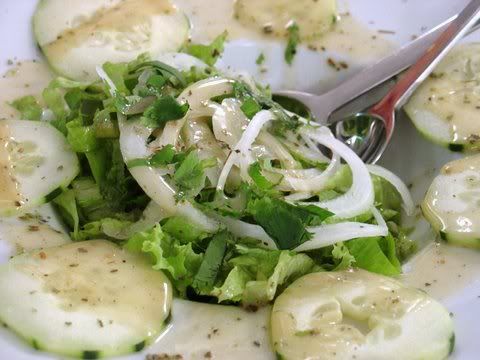 Next came a simple green salad of leaf lettuce, shaved white onions, and cucumber slices, bathed in a creamy herb vinaigrette.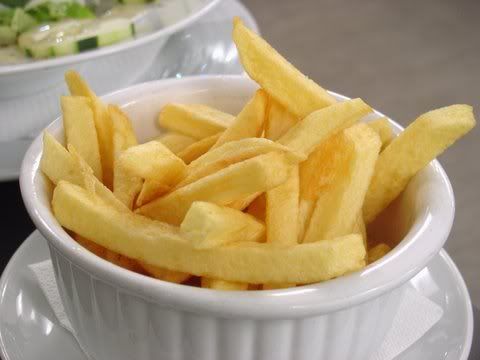 The ever present French fries were competently cooked and good enough to eat au natural, sans ketchup or aioli. We would have tried them with the aioli had we not slathered it all on the prawns.
The combination of pork and clams is traditionally used in Portuguese cuisine. As the Italians use anchovies to achieve greater depth and complexity in sauces, I believe the Portuguese use clams for that same purpose. It works. This garlic laden pork loin was covered in a pan sauce that was enhanced and made more complex by the clam juice. The clams themselves were expertly cooked and remained tender.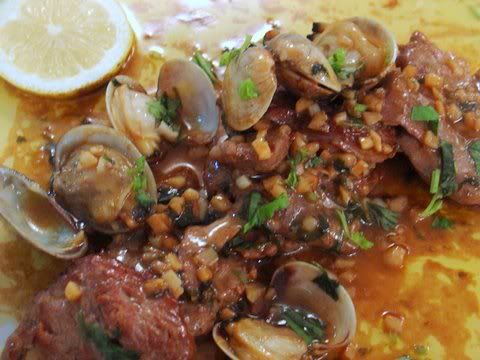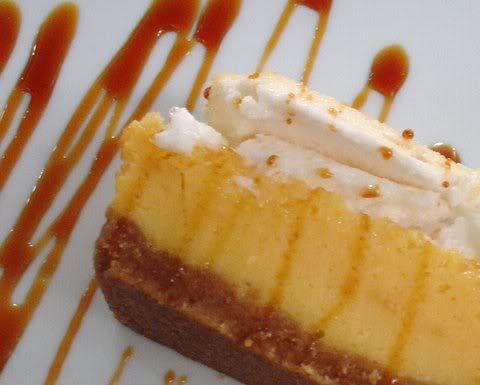 When we declined dessert, the waiter comped us with this cheesecake drizzled in caramel sauce. If Nazare is the destination, Mar Bravo should be the restaurant and perhaps the hotel.
Praça Sousa Oliveira 71
Nazaré Portugal
+351 262 569 160