Perhaps the original was in Brooklyn, but this Junior's was in the belly of Grand Central Station. Who would think to look for food at Grand Central? It was merely a fluke that we even found this outpost of the Junior's branding. It was surprising to me that they had a shop devoted exclusively to bakery items, because I knew of it only as a restaurant. I had no knowledge then that Junior's makes "The best cheesecake in New York" . Having walked by it 3 times already, I just had to break down and buy a piece of cheese cake, to take back to the hotel.
The selection was mind boggling. Besides the regular cheese cake, they had raspberry swirl, pineapple, strawberry, chocolate swirl, and one that had a mountain of chocolate frosting on it. Most interesting and unusual were the hybrid cake / cheese cakes. The devil's food cake and plain cheese cake combination, with chocolate buttercream frosting and shaved chocolate, still sends shivers up my spine when I look at this photo. The carrot cake / cheese cake combo with buttercream frosting only makes my knees weak. Then I saw the red velvet and carrot cakes and almost walked away in frustration. How could one choose?
My inner struggle between buying what I really wanted vs. buying the least of all the evils lurking behind the counters, came to an abrupt halt as I walked out of the shop. During a momentary panic of indecision I bolted, but then I turned. Standing before me was the only case I had yet to memorize. I rushed back in, before I could change my mind again, and ordered the smallest item in the shop for myself and a slice of the raspberry swirl cheese cake for my husband. With purchase in hand, I rushed back to the hotel and along the way, purchased a carton of milk.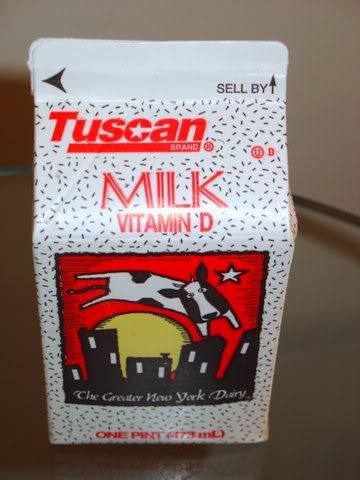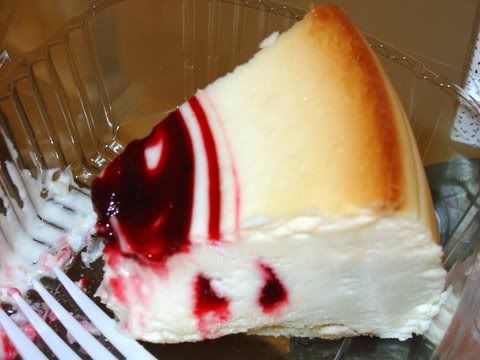 The Tuscan brand milk was better than I've had in a long time, so I recommend it. I decided the red velvet bunt cake with only enough cream cheese frosting to fill the void, was probably my healthiest bet, but who really knows? About the cheese cake; I wish I had a Junior's in my neighborhood.
Retail Bakery Grand Central Station
Main Concourse near track 36
New York NY
(212) 692-9800

Monday-Saturday 6am-10pm EST
Sunday 8am-8pm EST