To this day, I'm not certain of the actual name of this patisserie, but the labels on their cakes read "Patisserie Blavette", the awning out front reads "Blavette" and the Internet follows it as Blavette Daniel and due in part to my original entries on Foodspotting, Daniel Blavette. Whatever you choose to call it, it's one wonderful bakery filled with classic French pastry.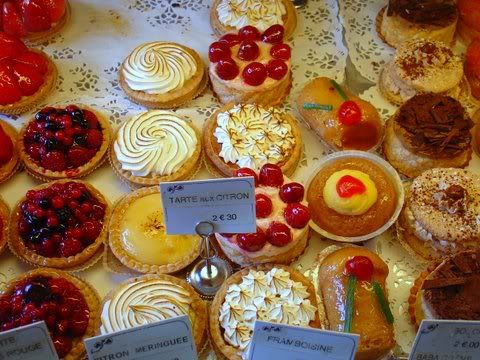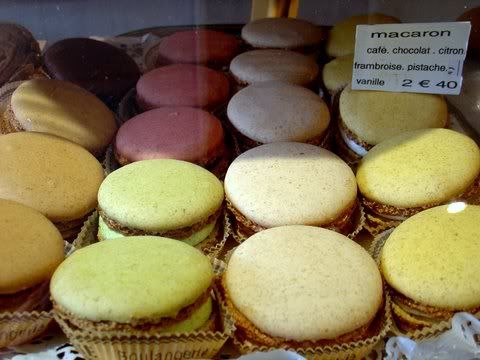 The four photos above were the first taken of Blavette. We had looked into the window on Rue Mouffetard and noticed a sweet display of boxed macarons that seemed like a nice gift to bring to friends in Bologna, our next stop on that particular trip. The variety of pastries was striking, because they were all very classic and beautifully executed. Not wanting to overstay the welcome, it seemed these four shots would be enough to give anyone an overall view of what was offered by the patisserie. Upon our return home, while editing the photos, it seemed far too few and I knew I would be returning for more photos, more macarons and a few pastries to try while I was at it.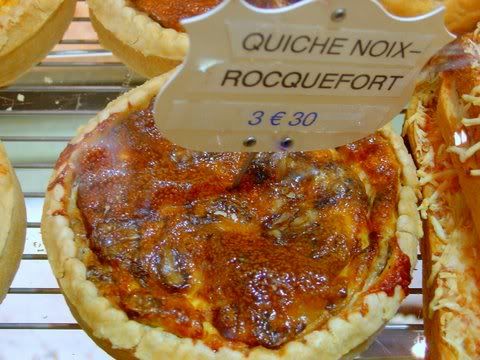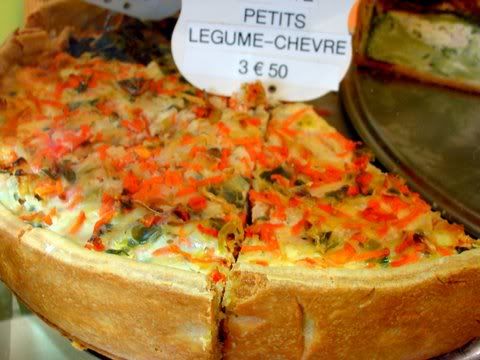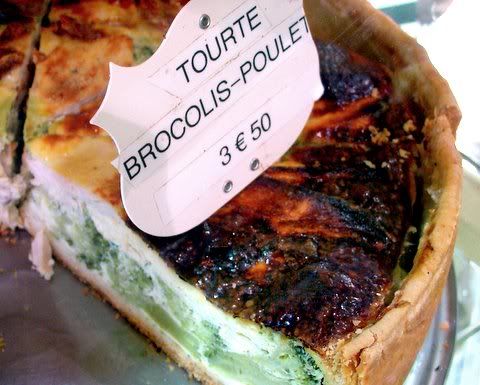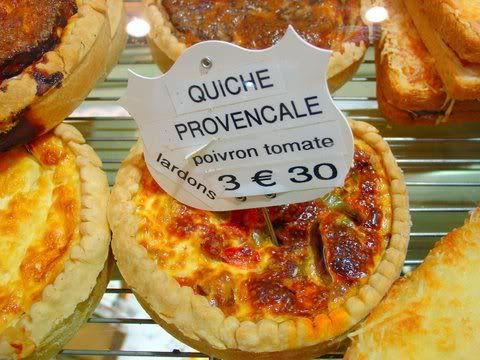 It wasn't until my second trip that all the savory tarts, tortes and quiches were even noticed. Even pizza was represented in the bakery; the smoked salmon and creme fraiche pizza is on my short list of must try items. As I continued to look around there were breads and baguettes lined up against the back wall, like wallflowers at a dance, but these would find partners in no time, judging by the line forming behind me in the shop . One could furnish themselves three meals a day in this establishment and not repeat anything for a month.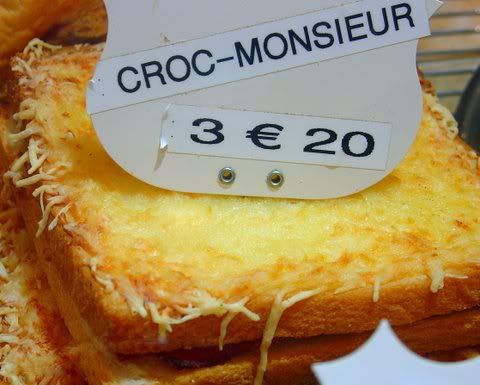 Tucked in amongst the quiche and tortes were these two sandwiches. This place was a treasure trove of culinary gold! It's mystifying that so much was missed on the first trip. I must have been in a macaron induced haze at the time, or merely fixated upon the sweet pastries. They are definitely glazed to make them shimmer and sparkle in the pastry cases, so they cannot be missed as the light plays across their surfaces; it's a conspiracy.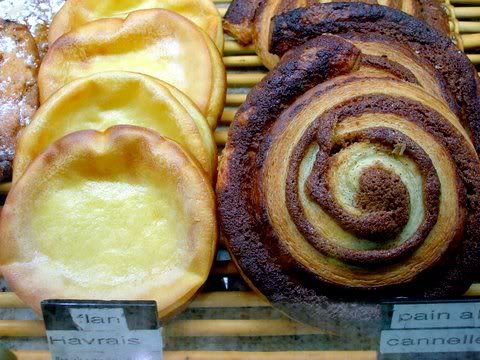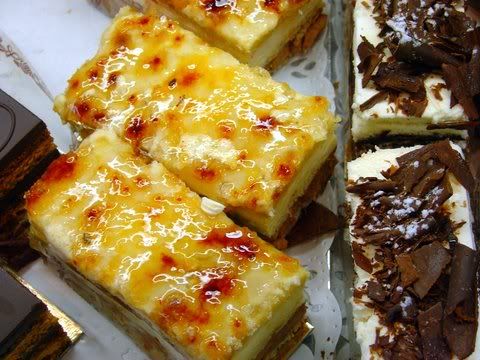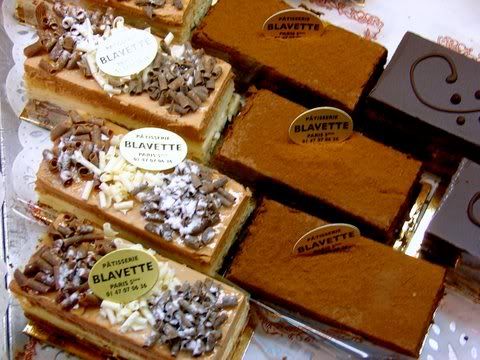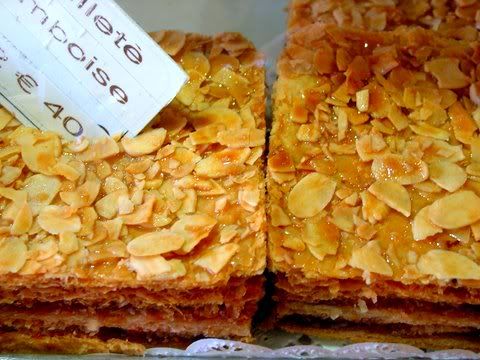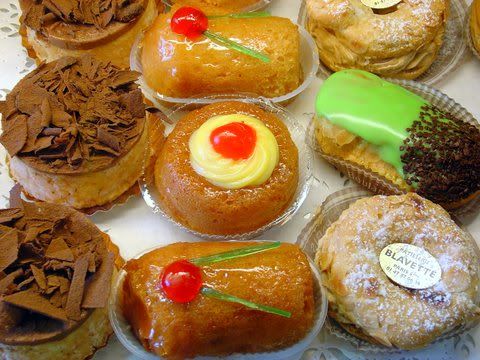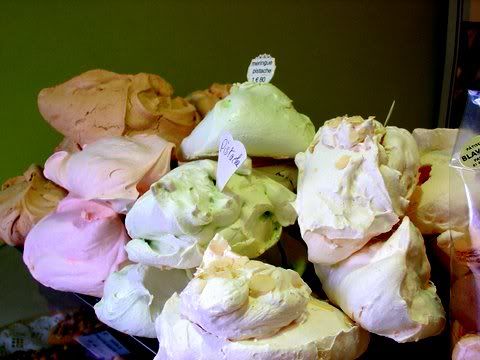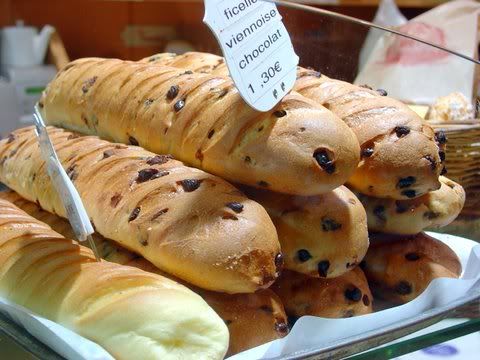 Ah, the dainty, innocent looking macarons that beckoned us into the bakery from the street the first time, then lured us back a second and third time. A charming little item that distracts and delights, dances on the palate, then vanishes into thin air, leaving one hungry for more and in various other flavors. You have to try them all, don't you? One pays a hefty price for that moment of pleasure. At almost a euro each, the addiction can eat up a snack budget in a hurry. I found myself pricing them at every bakery I saw, trying to find a bargain. Even the large macarons at Blavette were reasonably priced compared to the more renowned patisseries (2.4 euro compared to 4 euro each). The way I calculate, if I buy Balvette macarons instead of some from say Lauderee, I'll save so much money I'll be able to afford a Hermes scarf in three more trips!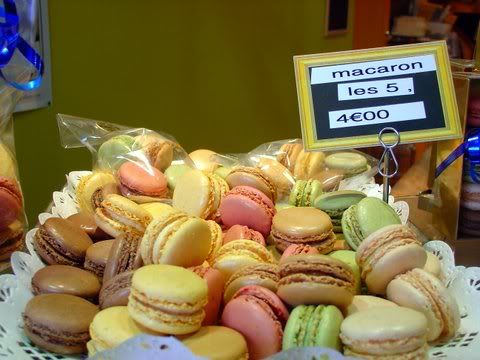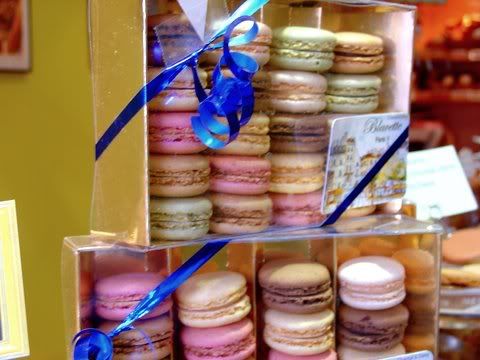 If you couldn't tell that I'm completely besotted by macarons, you might think so after I mention that I purchased two French cookbooks on the subject , and I neither read nor write French. Still, hope springs eternal and I have plans for making them one day, although I seem to be able to easily find them now, everywhere I go in Europe and even at home. I've saved the best for last, as one should always do with dessert.