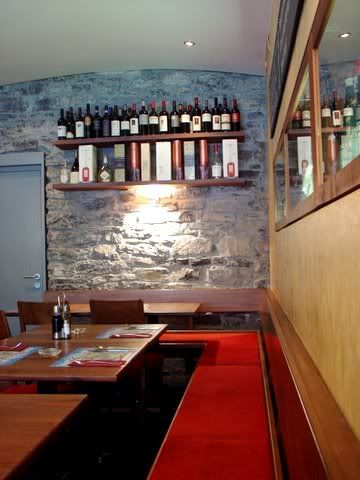 This Swiss restaurant, is a true palate pleasing venue filled with authentic Italian recipes and tastes. After a week of cheese laden food, we were looking for lighter fare until we noticed Per Bacco just a few doors down from the Interlaken West train station. If we couldn't have a light meal, at least we were eager for a familiar meal. Per Bacco's kitchen is manned by a Swiss, and a Portuguese chef who have learned to make Italian recipes to perfection.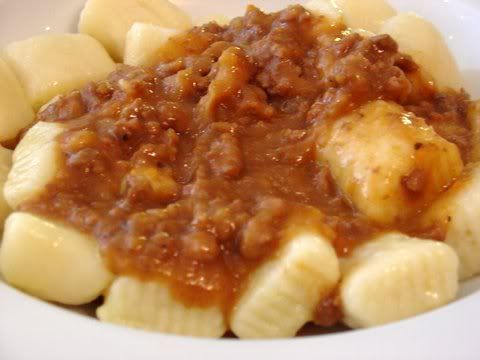 Their Bolognese meat sauce was as good as we have had in Bologna, and the gnocchi were light, luscious and completely satisfying. The sauce was so rich, the cheese was superfluous, so I went without it; not necessarily as a sacrifice, but most likely because cheese was no longer on my favorite foods list. One can eat only so much!
Spaghetti Bolognese was another excellent pasta, but the menu also included pizze, and a nice selection of starters. Since this restaurant also bills itself as a "grapperia" the wine and grappa lists were substantial. As far as atmosphere is goes, it seemed more like a bar than a restaurant, but the quality of the food was a much higher standard than you will find at most other bars.
Vineria Grapperia Per Bacco
Rugenparkstrasse 2
3800
Interlaken Switzerland